A Health, Safety and Environmental Consultancy. Extremely competative on price, compared to our competitors but without compromising on the quality of service.
All Health and Safety advice given by Chartered Health and Safety Consultants, not even the largest H&S consultancies will guarantee you that!
Very practical and pragmatic approach to Health, Safety and Environmental Law, helping clients introduce effective procedures and policies.
Stephen Wallett CMIOSH is a highly experienced Chartered Health and Safety Consultant with in depth knowledge in many business sectors and has worked for well over 300 companies over the last few years.

Stephen is on the Occupational Safety and Health Consultants Register. The coalition government reviewed H&S, soon after being elected. They said that anyone calling themselves a Health and Safety Consultant, should meet minimum requirements of insurance, competence, qualifications, experience and be on the Occupational Safety and Health Consultants Register. Anyone claiming to be a H&S Consultant without being on the register probably doesn't meet these very stringent standards.

Stephen is a "Generalist" Health and Safety Practitioner but also specialises in Petro-Chemicals, Fire Safety and Construction related disciplines.
Health and Safety is crucial to the financial success of any business. Without having a robust health and safety management system in place, an organisation is running the risk of having expensive civil action, personal injury claims or enforcement action taken against them, if an accident does occur or if you are visited by an enforcing officer.
The Police, Local Council Environmental Health Officer , Local Fire Service, Health and Safety Executive, Environment Agency and your insurance company, all have a role to play in ensuring you are compliant with Environmental, Health and Safety (EH&S) law. It is only the latter who can not take legal action against your organisation but they can impose excesses, exclude certain areas or activities or limit insurance cover, if they feel you are not acting responsibly in certain areas of your business or premises.
We can advise you in the most cost effective and pragmatic approach to implementing an effective H&S management system.
Once we have reviewed your organisation, we will prepare a written health and safety policy, which is a legal requirement, if you employ more than four employees. It is good practice to have one though even if you employ fewer than this and may be requested by customers or clients, as a condition of working for them.
Which ever service you sign up to we will assist you in carrying out an environmental, health and safety (EH&S) audit, carry one out for you if you sign up to our standard fixed price retainer.
The results from the audit will tell you what areas of your business comply with EH&S law and which areas you do not and suggest ways you could do to improve your organisations compliance.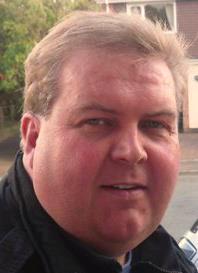 Picture Above: Stephen Wallett CMIOSH OSHCR, MD
Phone:01785 249067
Mobile: 07598 232310 or 07411 994182
Email: stevewallett@walletthealthsafetyandenvironmentalservices.co.uk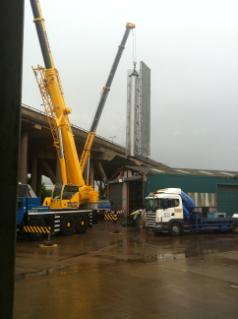 Picture Above: New M5 Motorway Video Sign July 2012